Facebook Advertising Launch & Scale Services
We help e-commerce stores and online businesses launch and scale with profitable Facebook Ads
Steve Bruce is a Facebook Ads expert from Tulsa, Oklahoma with over 6 years of online business marketing experience with an emphasis on launching and scaling Facebook Ads for online businesses.
Having a Bachelor's in Business from Oklahoma State University, Steve has a versatile understanding of both business fundamentals and online marketing strategies.
Your offer is the actual service, sale, discount, or product that you will be running your ads to drive traffic and attention towards. This offer must be irresistible to your target audience and must be profitable for your business so that when people see the offer, they claim that offer without hesitation.
Audience Analysis & Targeting
Detailed research and analysis will be done in order to target the right people with your ads. The people we target with your ads and your offer must be people who are most likely to claim that offer and become a customer for life.
We will create an ad that is social media friendly that not only fits properly on the Facebook platform, but also draws relevant attention to your target audience, explains your offer with clarity, and entices your target audience to take action on the ad.
Once having the first 3 pillars dialed in, we will be ready to launch your campaign to the Facebook platform. From there I will heavily observe the feedback from the data to make the changes needed to fine-tune over time to keep your ads profitable for your business.
We help e-commerce stores and online businesses launch and scale with profitable Facebook Ads
Facebook Ad Campaign Results
The 4 Levels of Scale For Profitable Facebook Ad Campaigns
Scaling Your Facebook Ads Must Be Done In The Proper Sequence To Maximize Results & Minimize Failure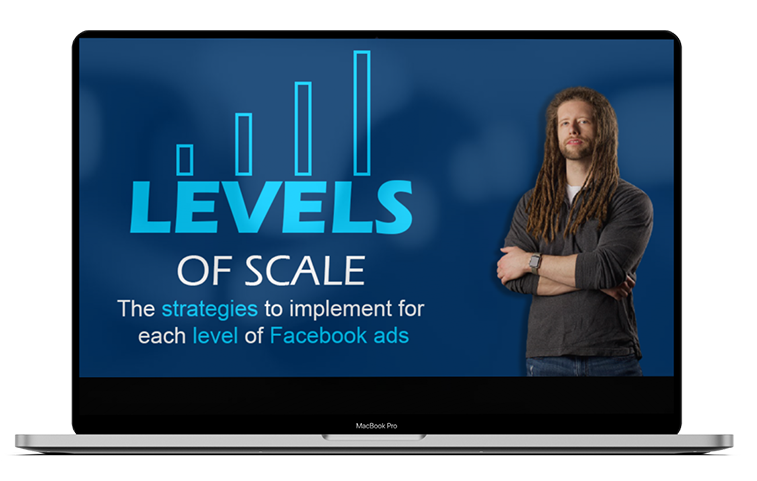 3 Reasons You Should Book A Call Today

This call is specifically about your goals and how to get you there

This is not a "sales call." It is a call to see if my services will help you get closer to your ultimate goal faster than you could on your own.

This call is specifically about your goals and how to get you there