FOR ECOMMERCE STORES & ONLINE BUSINESSES ONLY
The Expert's Guide To Increase Revenue, Profit & ROAS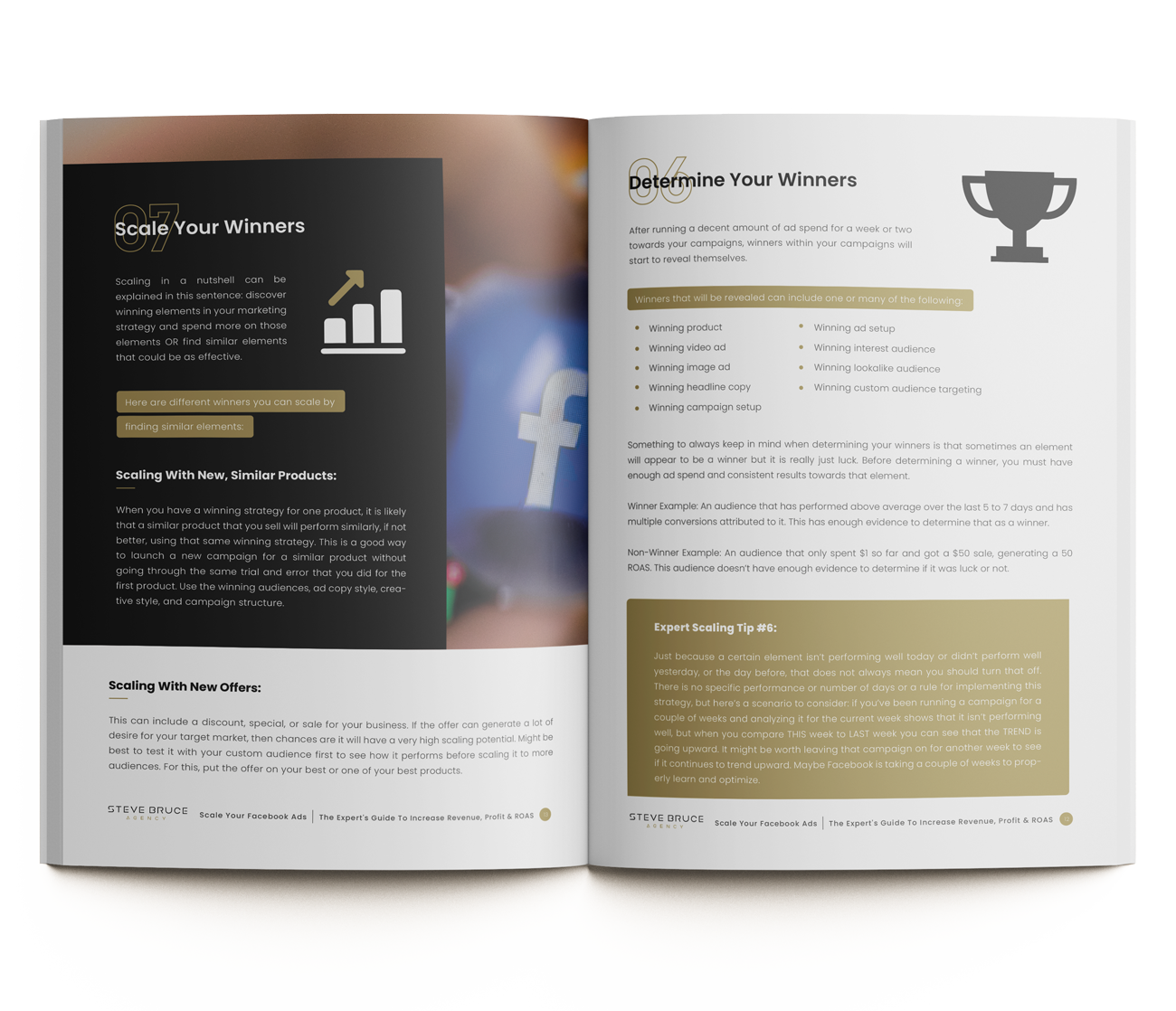 The most common problem I see ecommerce stores facing when it comes to their Facebook ads is that they're not scaling them correctly. They start with a winning ad and product, but when they try to scale their ad spend, their results plummet. It's the kiss of death for any ecommerce business, and it's something that can be avoided. In this free guide, you will learn the secrets to scaling with the right foundation and strategy.
Specifically you'll learn…
How to analyze the data in your ad account so you can properly understand the existing sales opportunities you have yet tapped into
The top 3 scaling methods (and when to use each one)
How to structure your Facebook ad campaigns for scaling success
The 5 factors you need to have in place before you launch your scaling strategy
How to properly allocate budget towards your different campaigns and custom audiences
What to do when you discover your winners: ads, campaigns, and target audiences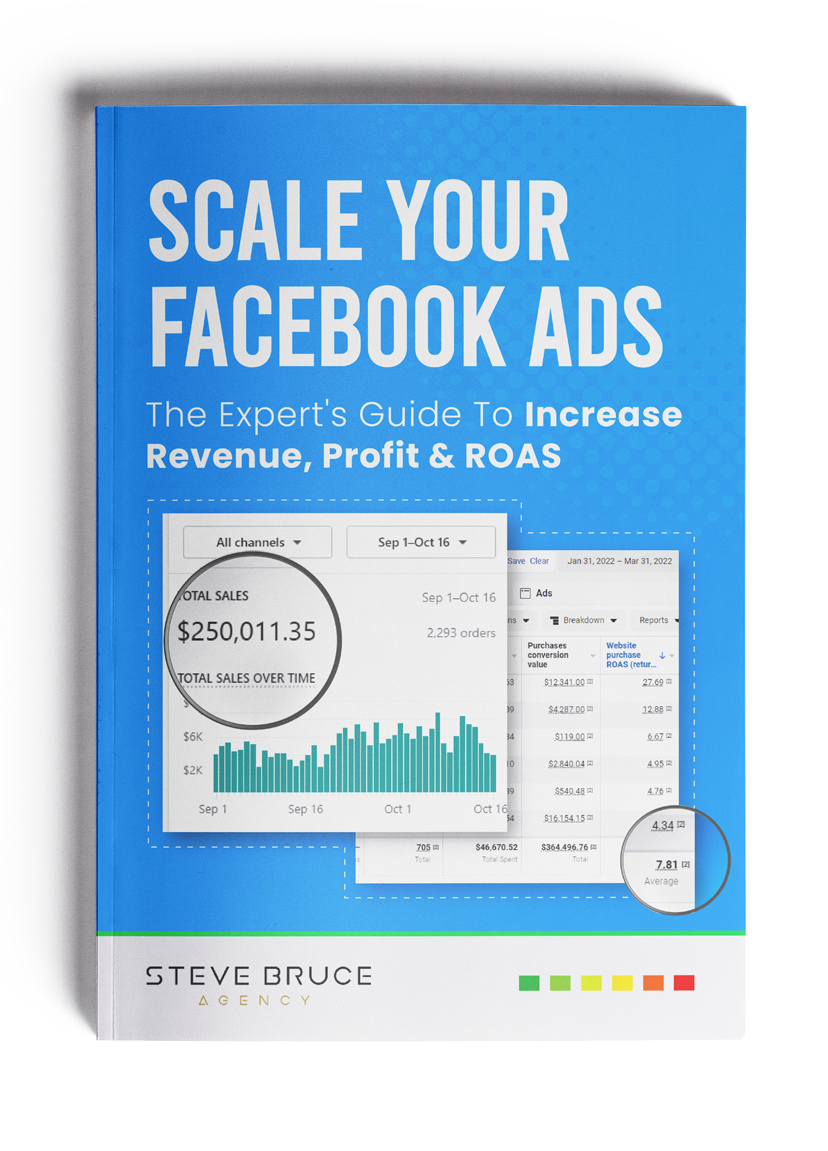 Start Scaling Your Ads Today!
Just fill in your details for INSTANT access to learn how to scale your Facebook ads with success: