Facebook Ads is the world's leading social advertising platform, enabling businesses of all sizes to drive engagement and retention on their Facebook pages and increase brand recognition and trust. It can be overwhelming for even the most tech-savvy users with many features and tools. But fear not! Facebook Ads brings you back to basics with its intuitive interface, ease of use, and streamlined strategy for getting your ads up and running in minutes. It's official: Facebook ads are here to stay. And the changes that come with that will have a significant impact on marketers who decide to start running them. This blog post will look at the effects of the Facebook campaign after iOS 14.
Facebook Ads Performance Related to iOS:
Apple's App Tracking Transparency framework is designed to preserve customers' privacy. Privacy is an elemental human right that underpins everything. As a result, with the iOS 14 update, Apple gives more control over the data users provide and more transparency into its use. According to Apple's App Tracking Transparency framework, apps in the App Store that engage in what Apple terms "tracking" must display a prompt on iOS 14.5 or later devices. Apple's policy forbids collecting and sharing some data unless users opt into monitoring via a prompt on iOS 14.5 or later devices. As a result, ad personalization and performance reporting for app and online conversion events may be limited. It means Apple will limit the amount of information shared with Facebook by limiting certain data collection and sharing.
How Does the New Policy Affect Your Campaign Data?
Facebook Ads uses the Facebook Pixel to track how users travel across your site. If your target audience does not provide their permission for tracking (by selecting Ask App Not to Track), the type of customization and reporting that can be done with Facebook Ads is limited. Facebook Ads is unable to track purchases ascribed to your campaign for site visitors who have not consented to data collection. As a result, reporting is delayed, as campaign metrics might now take up to 72 hours to update.
Following Apple's iOS14 release, Facebook announced forthcoming changes to the way it will track and process conversion events. Advertisers select particular 'events' to be tracked as part of their solution.
Here are a few points marketers can expect from this update:
1) Conversions made through your Facebook Ad by users who opted out of tracking on iOS14 will not be monitored. Advertisers should expect decreased conversions in their reports, which will be particularly noticeable in Month-Over-Month and Year-Over-Year comparisons.
2) Reports will be delayed for all advertisers, and for our reporting dashboard clients, the data may take up to three days to show the entire picture. All reports will be prepared no sooner than the fourth day following the reporting period in order to allow for the collection of all data.
3) Facebook's app and web conversions will no longer report the delivery and action breakdowns of iOS 14 users. Age, gender, location, and ad placement are all factors.
4) The remarketing capabilities of Facebook Ads are one of the reasons we like them so much. For iOS conversions, the time range is now seven days. You shouldn't consider this to be a bad thing since your advertisement is probably still fresh in their minds. When the iron is hot, strike! Your campaigns team will assist in making the necessary adjustments to ensure that the audience segment is captured during this time frame.
As a result of the new restriction, any company that previously ran Value Optimization Facebook Ads must now ensure that they generate at least 100 conversions in seven days. If you no longer wish to apply for this optimization, your campaigns team will assist you in selecting the next most appropriate optimization category for your business goals.
Aggregated Event Measurement on Facebook:
Facebook will roll out the Aggregated Event Measurement tool as a compromise between user privacy and effective ad campaigns. This feature allows ad campaign managers to track online events rather than the users who generate them. Ad managers will be able to supervise their advertising based on data gathered from conversion events linked to their various Facebook pixels.
This will allow managers of the Facebook campaign after iOS 14 to continue measuring their efforts' success and gauge ad campaign effectiveness through Facebook.
A Facebook pixel is a fragment of code placed on your website and serves as an analytics tool. These occurrences are documented and accessible through our Business Manager account. Per confirmed domain, Aggregated Event Measurement provides for managing and analyzing up to 8 conversion events from one or more pixels. The following is the procedure for using Facebook's Aggregated Event Measurement to enable conversion event analysis:
As a Business Manager, double-check your domains.
Set up conversion optimization in Ads Manager.
For tracking, choose a domain.
What actions can you take?
If you want to keep track of how well your efforts are performing with iOS 14 users, Facebook recommends taking the following steps:
From the Events Manager page, update Facebook's SDK for iOS 14, version 8.1.
By connecting a verified domain to your Business Manager Account, you may track up to 8 priority conversion events at once to analyze ad success with the Aggregated Event Measurement tool.
As the team works out other solutions, keep an eye on Facebook for Developers for updates and adjustments.
These changes aren't entirely unexpected; the writing has been on the wall for some time, and Facebook has been preparing. However, as more applications are forced to comply with rising user privacy concerns, we anticipate additional changes across the dynamic and personalized ad environment. Keep an eye on this.
Conclusion:
Facebook has been laboring hard to improve its ad targeting options in iOS 14 so advertisers can more effectively reach their audiences online. In addition to tracking users who opt out of tracking via iOS 14, Facebook wants advertisers to understand their audience's demographics better.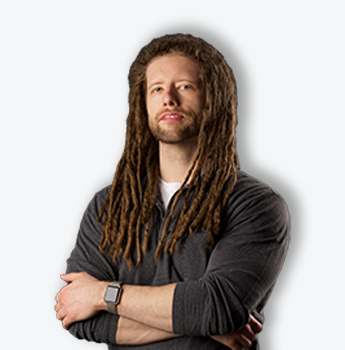 Want To Get
Great Results

With Your Facebook Ads?

Schedule a free Facebook Ads Strategy Call and we can go over your Facebook campaign strategy and see if you qualify for my premium campaign management service!

Click the button below to schedule a call.
Want To Get
Great Results

With Your Facebook Ads?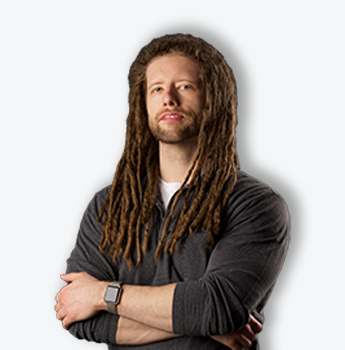 Schedule a free Facebook Ads Strategy Call and we can go over your Facebook campaign strategy and see if you qualify for my premium campaign management service! Click the button below to schedule a call.