Want to reach your ideal customers and boost your sales as quickly as possible? With the right plan, Facebook advertising campaigns are where it's at. The problem is that it's hard to figure out how to find and use the right strategy. If you're not careful, you might waste money on ads that don't work, which could cost you your business. It all comes down to how you set up your Facebook campaign structure best practices 2022. If you get that right, the rest will fall into place.
Need help with paid ads on social media to get more clients and customers? You're in the right spot. Before we get to the fun stuff, let's talk about why making Facebook ads is worth it.
Why should you pay for ads on Facebook?
You have to agree that social media and the Internet are getting busier. If you want your business to do well, you have to get the attention of the people you want to buy from you. Publishing original Facebook posts is a good way. Still, because recent algorithm changes have limited the organic reach of Facebook Pages in our news feeds, you have to post regularly for a long time before you get the attention and money you want. This is why Facebook ads or sponsored posts can give you an edge over your competitors. Making your Facebook posts look like ads makes you more likely to get your message to your audience quickly.
How to set up an ad campaign on Facebook
If you want your Facebook Ads to be successful, you need to organize them. After all, running ads isn't like throwing things against the wall and hoping something sticks.
How does Facebook Ads Manager work?
Facebook Ads Manager is a free tool that lets you create, manage, tweak, and optimize multiple Facebook ads all in one place. It helps you see how well your campaigns are doing and gives you the freedom to change things as you see fit.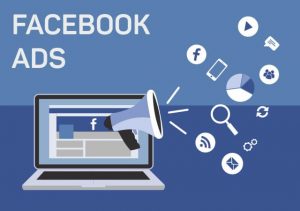 Structure of a Facebook Campaign
There are three tiers or levels in the structure of a Facebook campaign:
Campaigns. This is where you tell Facebook what the goal of your campaign is.
Ad sets. You set up your targeting strategy in the ad by choosing a budget, placement, schedule, etc.
Ads. This is where you choose the format for the creative ad.
As we go on, we'll talk about all three levels in more detail. For now, it's important to remember that your Facebook Ads Campaign Structure for eCommerce, which includes your campaigns, ad sets, and ads, makes up the hierarchy of your ad campaign. To make successful Facebook ads, you need to know how each level relates to each other and every other part of your campaign.
Setting up Facebook adverts
Step – 1 Create a Facebook Business Manager account
Generate a Facebook Business Manager account to create efficient marketing campaigns. This free application helps you if you want to know how to Set Up an Effective Facebook Ad Campaign, ad accounts, and business assets.
To set up a Business Manager:
Facebook.com
Click "Register"
Enter your business name, primary Facebook Page, name, and work email address.
Set up ad account access.
Business Manager Setup
Accounts > Ad Accounts
Click "Add" and choose "New Ad Account."
Step 2: Set a Facebook campaign goal
Choose a Facebook ad goal. Select your Ad Account in Facebook Ad Manager. Press "Create Ad."
See a list of goals? The buyer's journey has three stages:
Awareness
Consideration
Conversion
Choose an objective.
If you want:
Get Facebook "likes."
Increase brand visibility.
Create product interest.
If you want:
Promote your landing page, blog post, webinar, eBook, etc., on Facebook.
Lead generation
Views video
Engage
To convert:
Increase website conversions
Increase online shop traffic
Distribute your catalogue.
After choosing your campaign goal, you'll name it.
Step 3- Define your audience
Define your audience. You should already know who to target with your adverts. When your advertising reaches potential customers, they're more likely to hit revenue goals. Remember Facebook's campaign structure? Campaign-level audience definition.
Customize your audience by:
Where (target by country, city, state, or postcode)
Population (age, gender, education, etc.)
Passion (hobbies, favorite activities, the Pages they like, etc.)
Conduct (prior purchases, device usage, etc.)
Link (for including or excluding people from seeing your ads which are already familiar with your brand)
With Connections, you may target people connected to specific pages, apps, or events. Custom Audiences can also retarget customers who have already expressed interest.
Step 4- Set a budget
What's your ad budget? You limit your spending when you set your budget (also at the campaign level).
Daily (max daily ad expenditure).
Lifetime (maximum ad set spend)
Step 5- Create adverts
Here, you decide what your audience will see and do. When creating a Facebook ad, you can choose the format, headline, images, body text, and placement. You can boost an existing post or make a new ad. Let's discuss each.
A post boost
Have you posted organically to Facebook? You can improve its visibility. Go to Facebook Ads Manager and click 'Use Existing Post' Choose the post's Page and ad.
Choose a format before creating a new ad.
Ad formats include:
Carousel
Photo
DVD
Ads
Slideshow
Canvas
Instantaneous
Create the ad after picking a format, adding copy, photos, video, etc. The goal is to capture your audience's attention. Make sure it fits their needs.
Ad suggestions:
Benefit-focused headlines
Relevant CTA
Use photos
Don't be sweet; be direct.
Stay brief
This Facebook advertisements guide has design and tech recommendations.
Step 6- Publish your Facebook ad
Then publish your ad. Bottom right green Publish button. Once it passes, it's not released. Facebook will check if it meets its advertising regulations. Once the ad is approved and published, Facebook will email you.
Step- 7 Test ad creative
Test ad versions to maximize your budget. Facebook campaign structure best practices are limited. Test advertising in the wild to determine what works. A/B test your Facebook advertising. Your ads ' performance will improve over time by testing different copy, images, formats, etc., and seeing what works and what doesn't.
Step 8- Manage paid Facebook and Instagram content engagement
Your ads aren't done once they're published. If your ads do well, you'll likely get responses. And engage commenters. 30% of customers will switch brands if a brand doesn't reply. Commenting is daunting and time-consuming, We know. Engaging individuals with premium content isn't complex. A social media management platform will do.
Closure
Get the structure of a Facebook ad campaign correct to boost your Facebook (and Instagram) ROAS. Structure determines systems. James Clear wrote in Atomic Habits, "You don't reach your goals." You are your system." Facebook and Instagram ads should be intentional. Facebook ads don't need to shout. In a noisy world, meaningful connections with your audience will cut through.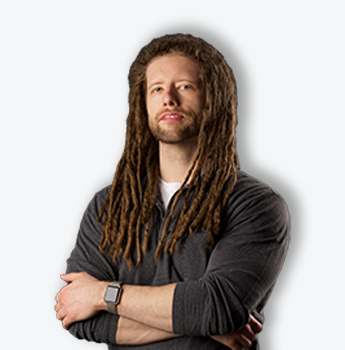 Want To Get
Great Results

With Your Facebook Ads?

Schedule a free Facebook Ads Strategy Call and we can go over your Facebook campaign strategy and see if you qualify for my premium campaign management service!

Click the button below to schedule a call.
Want To Get
Great Results

With Your Facebook Ads?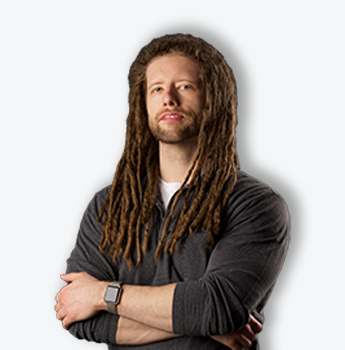 Schedule a free Facebook Ads Strategy Call and we can go over your Facebook campaign strategy and see if you qualify for my premium campaign management service! Click the button below to schedule a call.