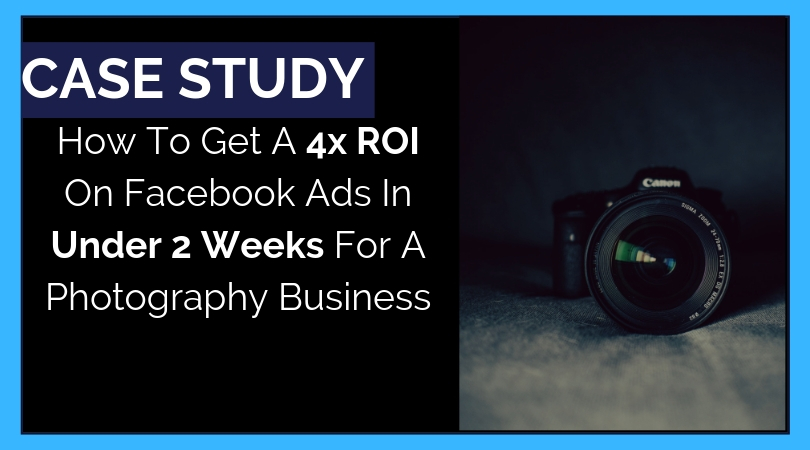 How To Get A 4x ROI On Facebook Ads In Under 2 Weeks For A Photography Business [Case Study]
Facebook is charging more than ever to advertise on their platform and most people see that as a bad thing…
Here's the truth: it's a very good thing.
And this is why… it makes more room for people who are actually making money using smart strategies… and that's why I want to share this case study with you!
Most businesses run "boosted posts" with no strategy and end up getting a ton of likes, shares, comments, and ZERO sales.
This is NOT what we are doing here.
What we are doing is using a strategy called Lead Generation.
This means instead of getting likes, you will be collecting much more important info (phone number, email address, etc.)
And you're going to see how we were able to get a 4x ROI in under 2 weeks!
This client was a photographer who was running a limited time holiday mini session promotion.
Here's how we did it…
Free Optimization Session: Want me to personally optimize your Facebook and website before you start running ads? Click here to learn more!
Background
This client had never ran successful ads in the past and they did not have a substantial reputation or fan-base that we could have tapped into. So this was an entirely cold audience we were targeting.
The service we were running this promotion for was holiday family mini sessions. And this was only available for a limited time (during a couple of weeks in the holiday season).
Because this was a limited time promotion and service, we only had 2 weeks to make this Facebook ad profitable.
Most ads require testing for at least a week before seeing results… so we essentially had to make this ad profitable right out the gate…
And we pretty much did just that all because of this strategy we set in place!
Here's the first part of our strategy that allowed us to do that…
Part 1: Pick One Service For One Demographic
Most businesses who advertise on Facebook put out very generic offers.
They try to put out a message that attracts everybody but it ends up attracting no one.
That's because people perceive themselves and their situation as special and unique.
That's where this strategy of picking one service for one demographic comes in
Here's what that looks like… (certain information blocked for privacy of client)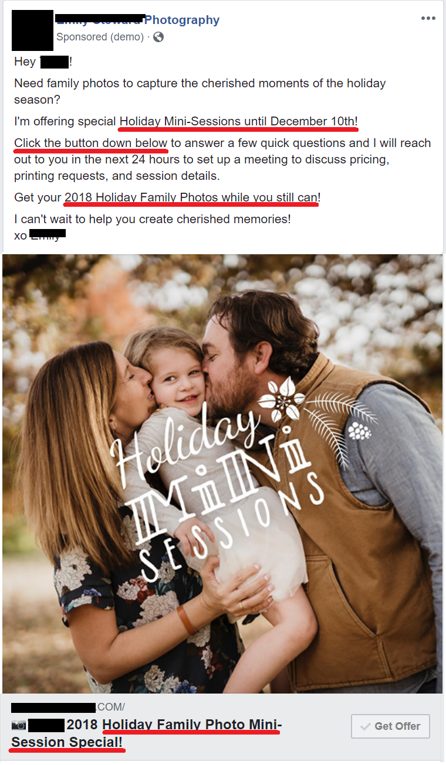 Here's what not to do:
"Photography Sessions For Everybody! Limited Time Offer."
Here's why that doesn't work…
People are going to think to themselves "This photography service is not for me, because I have a special need that can't be solved by any type of photography session."
Instead, here's what you want to do:
"Holiday Family Photo Sessions! Limited Time Offer."
Notice how we were able to target a much more specific demographic, advertising for one service.
Service: Holiday Photo
Demographic: Families
This type of marketing is much more specific and attractive than generic and broad marketing.
Part 2: Create The Ads For That Service
Because we are actually putting out an offer and advertising a service, we do not just want to run a boosted post and pay for a ton of likes.
So we are going to create a Lead Generation Campaign so that we can collect name, email, and phone number for those who are interested in the offer.
As a result, we will have real contact information and we can follow-up with the leads through email, phone call, or texting.
This is the option you will chose in the Facebook ads platform when you create your campaign…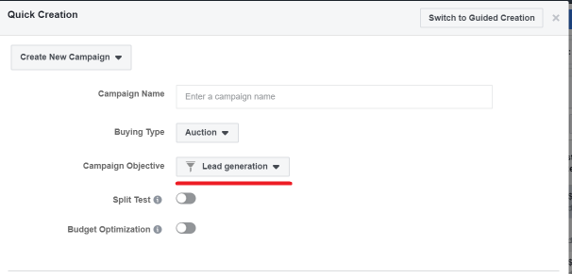 The form that you set up for them to put in their contact info allows for a lot of customization on your end.
You can add custom questions if it is related to your service, you can add pictures and logos, and you can even give them the option to go to your website after filling out the form.
If you have the right tech setup, you can even get lead info directly sent to your phone in a text message once someone fills out the form. That way you can reach out to that lead as soon as possible.
Ideally you want to contact them within 15 minutes of receiving your lead. I won't go into details on that in this blog post, but this is available when you become a private client.
Part 3: Run Targeted Traffic To The Right People
Because we are targeting a specific demographic, we want to customize our targeting in the campaign settings to match that demographic as closely as possible.
And if you are trying to reach people in your local area or city only, then you definitely want to include that in your targeting.
Be sure you chose "People who live in this location" so you don't target people who are only in town for a short time and will probably be gone by the time your schedule is open.
Here's what that will look like… (information blocked out for privacy of client)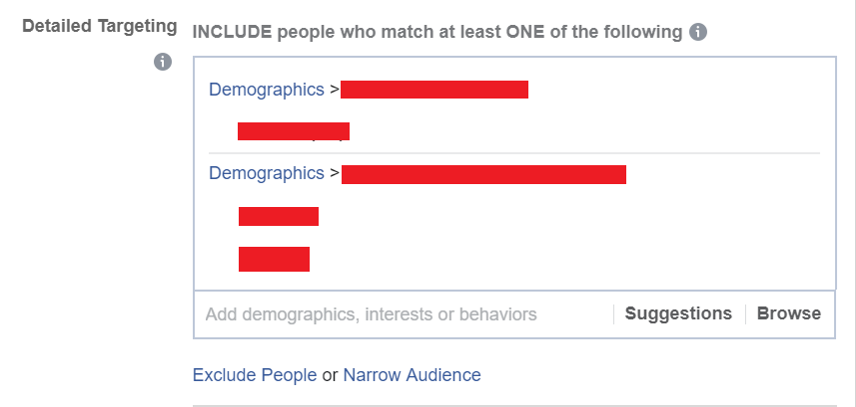 And Facebook has so much data on its users that you can tap into for your marketing strategies.
Here are a few things that you can target that would most likely be crucial to your marketing efforts
Age
Gender
Interests & hobbies
Location
Language
Relationship status
And much, much more!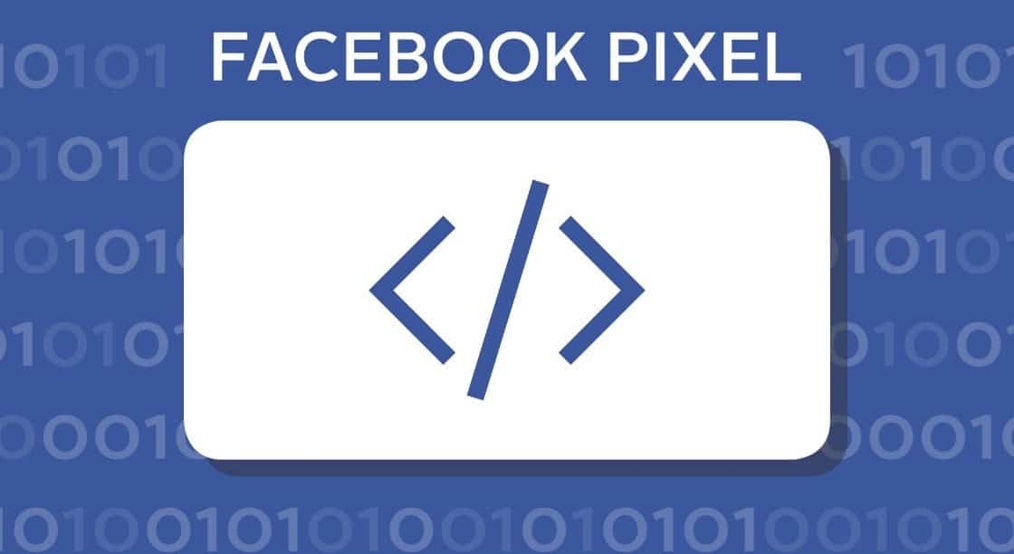 Bonus: Install Facebook's Re-Targeting Pixel On Your Website
When you have the tech setup properly, you can actually track the people who go to your website and send hyper-target ads to them based on their activity on your website!
The Facebook Pixel is a powerful piece of code that you install on your website that collects data and essentially creates a profile for the kind of people who are most likely to go to your website.
And there is a lot more that can be said about this powerful tool… Just this subject of the Facebook pixel could be a blog post on its own.
Not sure how to set that up on your website? I'll do it for you for FREE in a Facebook and Website Optimization Session (click here for more info)
Part 4: The Results
Impressions: 9,924
Leads: 43
Cost Per Lead: $3.85
Total Ad Spend: $165.71
Total Revenue: $750
ROI: 450%

Part 5: How To Use These Strategies For Your Business
Even if you don't have a photography business, I truly believe that these same strategies can work well for any business.
As long as you are selling a service that solves a problem that your ideal customers need solved.
Here's how you can apply these strategies in your business:
Pick the specific service that you want to offer. This will give you control over what kind of gigs, jobs, or work you will be receiving from this campaign. Don't leave it up to chance!
Craft an offer around that service that your target audience can't resist. Make that offer speak directly to that target audience, and make it clear that it is made just for them. Make them feel special!
Make a Lead Generation campaign in Facebook ads. You want to be sure to collect name, phone number, and email so that you can reach out to those who are ACTUALLY interested in your offer. Because leaving a like on a post isn't enough to express actual interest.
Re-Target website visitors using the Facebook Pixel. If you don't have the Facebook Pixel installed on your website, get that installed ASAP! (I will install this for free through a Facebook and Website Optimization Session – more info below…)
And that's it!
Summary (And Next Steps For You…)
Learning the strategy is just the very first step in perfecting your business' digital marketing.
You must have an action plan to create a custom marketing strategy tailored for your business.
Plus, you want to make sure that all of the tech stuff is set up properly before you start running ads.
That's why I would like to offer you a FREE Facebook and Website Optimization Session.
You can learn more about that below.
Free Optimization Session: Want me to personally optimize your Facebook and website before you start running ads? Click here to learn more!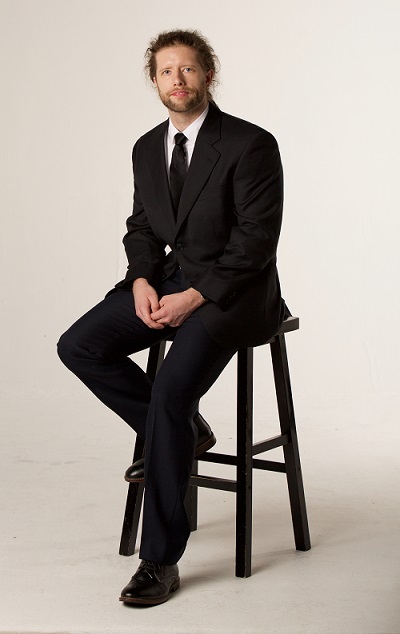 Steve Bruce is an entrepreneur from Tulsa, Oklahoma who worked in the IT field for over a decade but found a passion for developing business strategies by accident.
Steve is a digital marketing consultant and coach who helps companies profit wildly through digital marketing. He has personally managed ad campaigns that were generating over 7-figures.
Steve specializes in helping business owners create marketing automation that brings in more leads, builds brand awareness, and saves time.